Our Team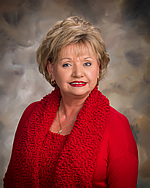 Diane Turner:  Owner/Broker: Diane Turner is a native Cumberland County resident, licensed since 1986. She has 30+ years full time experience in the real estate and property management business.
Before Turner Realty Co., she was General Manager of 2 local real estate franchises and was broker in charge of their rental departments.
She is owner of Turner Realty Co with George and they have 3 grown daughters, Deana, Natalie and Georgia and 4 grandchildren.
---
George Turner: Owner/ Broker in Charge:  George Turner is a native Fayetteville resident and youngest son of the founder of  Turner Realty Co. He began in real estate in the early 1970'S, after college by working for his father as an appraiser assistant.
After a number of other ventures, he worked for a local real estate franchise for 23 years before taking over the family real estate company in 2011.
He owns Turner Realty Co. with his wife, Diane, and they have 3 grown daughters, Deana, Natalie and Georgia and 4 grandchildren.
---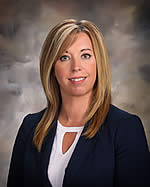 Deana Welker/Broker, Property Manager: Deana prides herself in giving her clients the most up to date market activity and information showing them what they can expect to achieve in today's market. She is extremely focused on details.
She strives to be the most respected and service oriented REALTOR and property manager in the Cumberland County and surrounding area by building long lasting, satisfying and profitable relationships with clients and tenants.  You can reach her directly at 910-624-2568.
---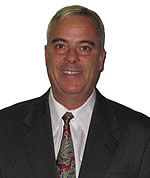 Richard Caldwell:  Broker – Richard Caldwell is a native Fayetteville resident, licensed as a broker since 1999.  He was a multi-million dollar producer with a local real estate franchise for 9 years and has owned his own company before joining Turner Realty Co.
He is retired as a Master Sargent after serving with 307th Engineers. He is married to his childhood sweetheart,
Robin, who works as a physical therapist. They have 2 grown children, Callie and Chelsea.  You can reach him directly at 910-977-3232.
---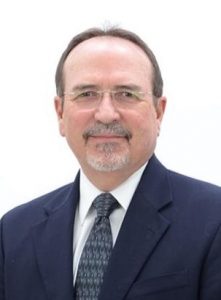 Ken Turner – Broker:  After a 30 year career in banking specializing in real estate, Ken joined Turner Realty Co., LLC  as a broker.  A Fayetteville native, Ken  is a graduate of East Carolina University and is Safe Act qualified as a Mortgage Loan Originator (NMLS license #82765).  This qualification can be instrumental in helping you obtain the best possible interest rate and terms for your new home purchase.
Ken has extensive experience in all types of properties  including existing homes, new construction, land and lot acquisition/development.   He also represents builders who can help with your home construction needs. You can reach him directly at 910-797-1896.
---

Heather Collins: Resident services coordinator and assistant property manager: Heather is a life long resident of Cumberland County. Prior to working with Turner Realty Company, she was an assistant manager of a local finance company.
Today, she coordinates work orders for customers and handles various property management duties. She is the mother of two children, Kylie and Gage. Heather's is the warm voice you will hear when you call our firm.